Credits to Lance for certain info
New Apex Clash game mode is here!
SUMMARY
Create 3 teams (using 3 separate cores).
Use up attempts to fight (Win at least 2 out of 3 rounds to move on)
Earn more points to rank up
Collect rewards
---
INTRODUCTION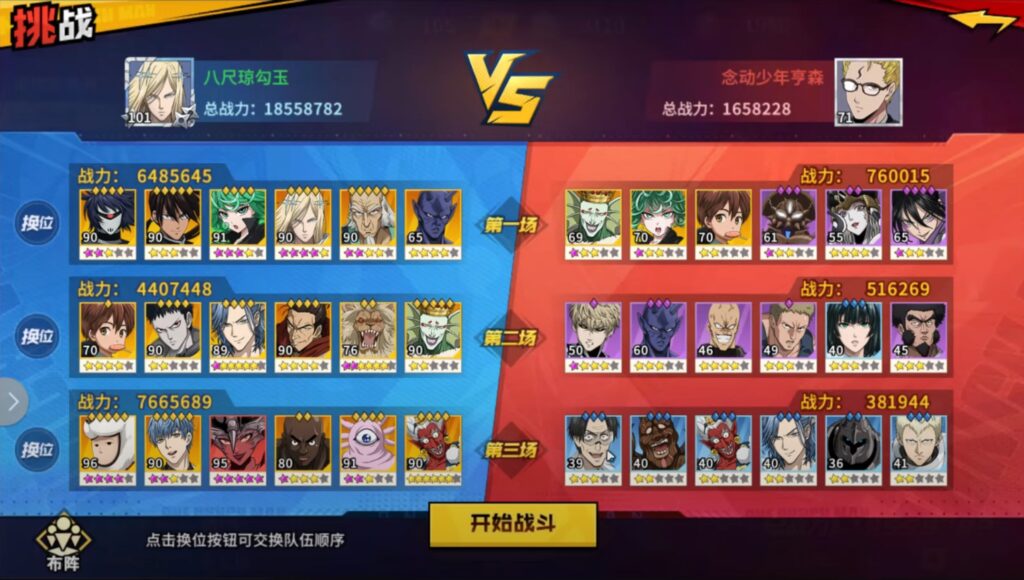 Apex Clash is a global server PVP game mode, similar to live clash where you can meet anyone from any server. As such, it's referred to the battle of the whales, since they will all be pitting against each other at the very top with their 3 strong whale teams.
For non-whales, just do your best and obtain the rewards that you can!
---
TIMELINE
Each season lasts 2 weeks (ends on Sun)
Day 1 – Dragon Dojo opens; 10 attempts available
Day 2 – 5 attempts daily
Day 3 – Thunder Dojo opens
Day 5 – Cloud Dojo opens
Day 14 – Rank calculation; rewards sent by mail
---
GAMEPLAY
Leaderboard is by points system
More wins = more points (3 wins per opponent = max points)
You get extra bonus points for certain requirements, such as

No Death (+1 pt)
Win all 3 Battles (+1 pt)
Defeat 12 Characters (+1 pt)

To win opponent = win 2 out of 3 battles
Teams can be swapped prior to battle to try to 'counter' opponent's team
Battle can be manually controlled
You can use diamonds to purchase more attempts to try to climb, but not recommended for f2p (can purchase 30x max, resets every Mon)
---
TIPS
Use 1 core per team. At this stage ideally Gyoro, ZBM and CE/DSK. This is why getting Core LSSR is important!
Unlike Club Competition where the goal is to focus your strongest in one team and survive as much as possible, for Apex Clash you'll want to try to spread out your team evenly. This is because you only need 2 out of 3 battles to win, so if you focus only 1 strong team, your opponent can kill your other 2 weaker teams and defeat you
Similarly, if you see an opponent with a very strong team 1 but a weaker team 2 and 3, you can 'sacrifice' your lousiest team for his team 1 while trying to defeat his weaker team 2 and 3
You have 2 free refresh if you don't like the opponents you're matched up with
---
REWARDS
Checkpoint rewards

There will be small rewards as you hit various checkpoints in the dojo, at the moment it seems to be 100 silver badges and 50k gold for each checkpoint for all dojos.

Leaderboard rewards

Awaken mats
SAC
Talent Sigils/Points
Figurine base
Frames
etc

Exchange rewards

Gold badges

Flash/Gunner/Magic gear shards (5 for 150, max 12) – not too bad, any excess can come here
SAC (150, max 3) – 100% must
Buff locks (100, max 5) – if you wash buff gears often
Orange buff gear shard (4 for 100, max 5) – not too bad but we already can get these from peak and doing NCC

Silver badges

Exchange for what you need like buff gear mats etc.
Apex Clash chat box (6000, max 1)
Purple buff gear shard (5 for 100, max 8)
Talent Chest I (20 for 100, max 10)
Disk I Chest (5 for 100, max 5)
Core power chest (2 for 120, max 25)
Epic Formula Core (10 for 100, max 50)
Valiant Formula Core (20 for 120, max 35)
Overlord's Formula Core (20 for 120, max 35)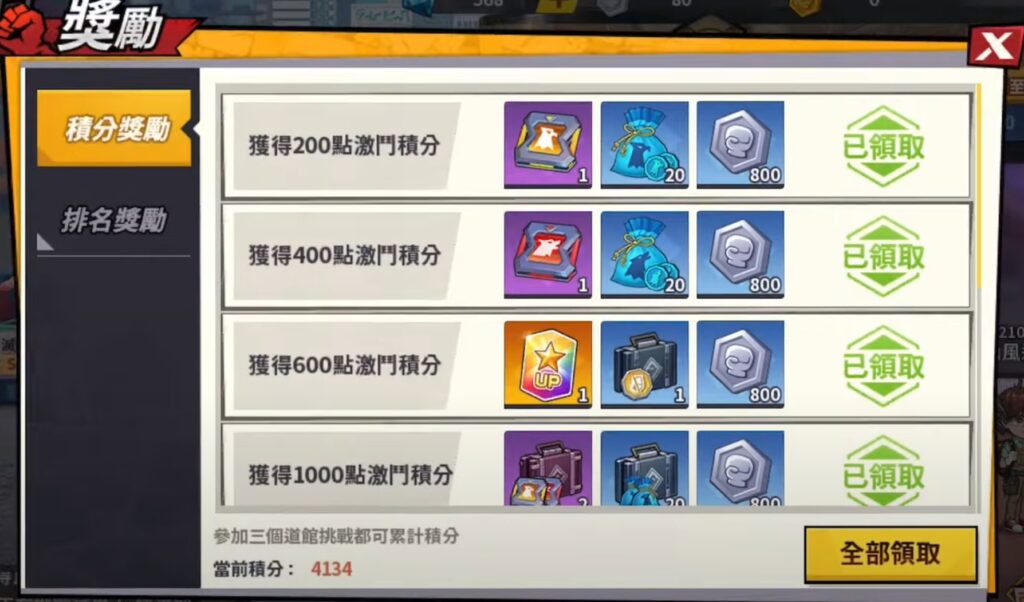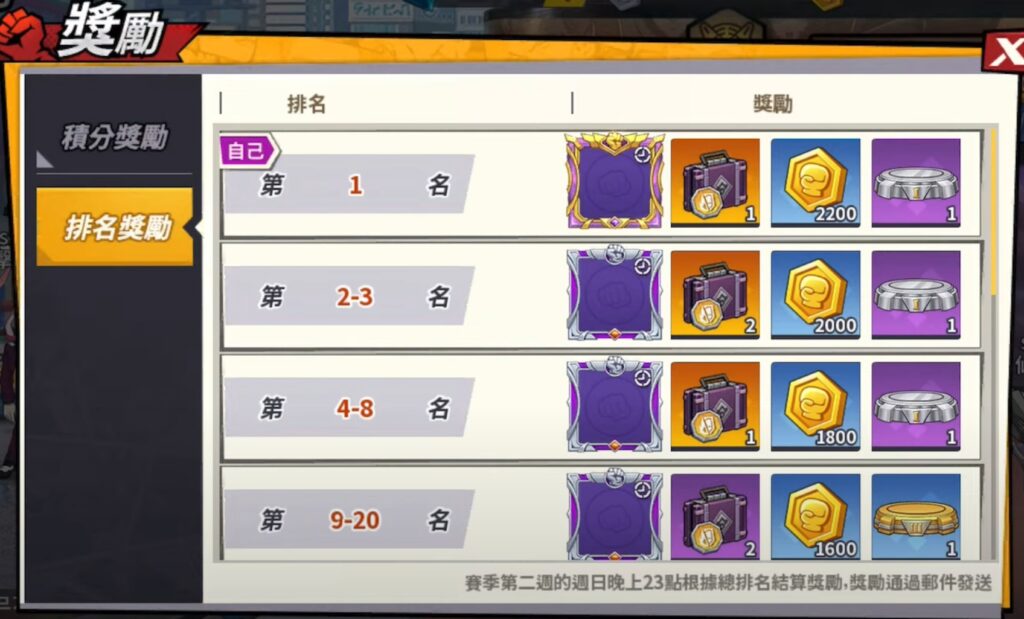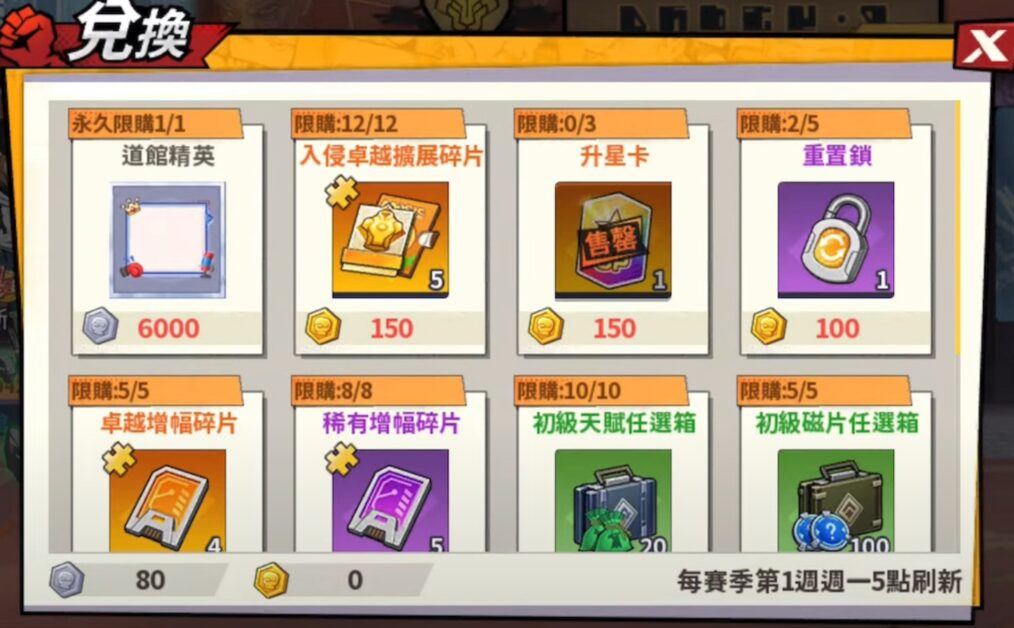 Check out the video guides below for more info!
If you liked this article, do bookmark this site and follow our Twitter for more One Punch Man: The Strongest guides and updates like this! Join our Telegram group for faster updates!