Huge credits to Lance for his help and screenshots
New Cross-Server Club War game mode is here!
---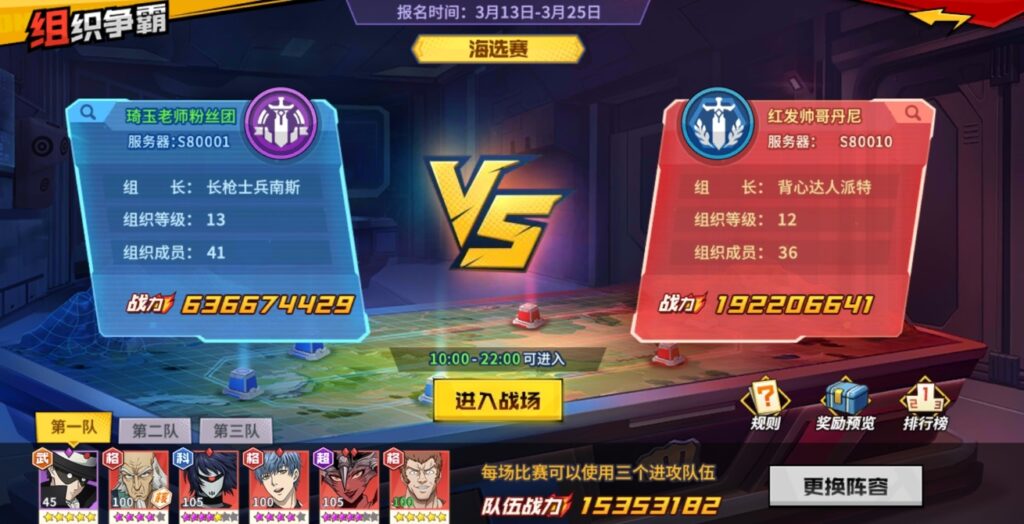 SUMMARY
Create 3 teams (using 3 separate cores), each team has 2 chances to battle
If a unit dies, you can revive him (6x free)
WIN: 40 points, LOSE: 20 points. Aim for 200 points!
Extra attacks can be bought with diamonds
Contributes to Club Ranking
Vote Lightsticks for the Final 8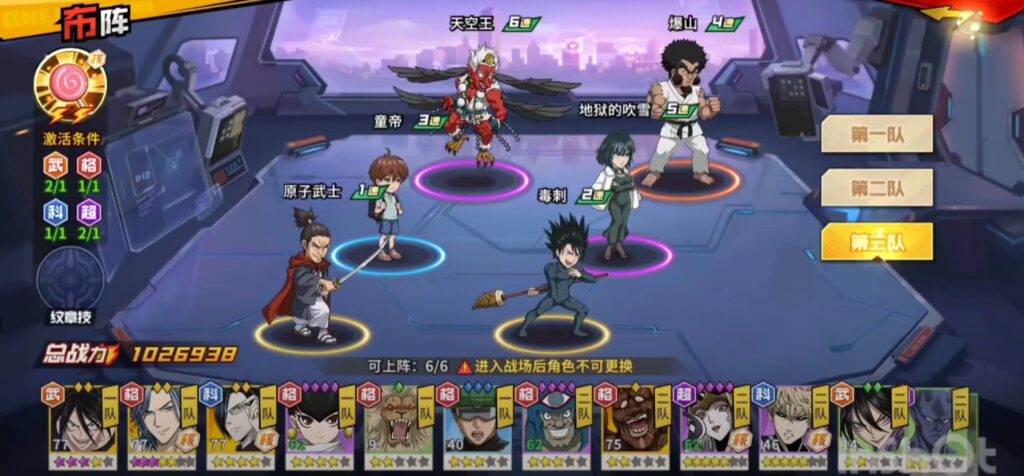 TIPS
Revive only works on teams that you still have battle chances, so try to use your best Team first and use any revives if necessary, then the other teams
Use all 3 teams to attack at least twice, even if your 3rd team is useless. A loss still grants you 20 points!
Aim to get at least 200 points so you can open chest twice! There's an achievement for 300 points
If you realize you are about to lose, you can close the game and restart the whole fight there will be a penalty of around 10 minutes where you cant fight that specific building
If you occupy a factory, you cannot use that team to attack. Hence, use up all your battle chances before occupying (note this is for EMPTY factories only – If you want to take over a factory that's occupied you will need 1 battle chance to challenge and occupy)
Club leader/deputy can now assign players to defend.
Coordinate with your Club and the Top 6 PVP players must set their BP, with the strongest PVP player having the highest BP. (You can be high BP but only good for PvE, so high BP doesn't mean good in PvP. Ask those PvE players to lower their BP in this case).

Lineup is set at 5am on contest day – Top 15 BP auto selected to defend and unable to change order

You must manually open your chest at 10pm. Rewards will NOT be sent to mail. Set an alarm or something
Try and attack early. If your club is strong and destroys the enemy club quickly, you will have nothing to attack and no personal points
If you join a new club on the day of contest, you are unable to participate in Club Competition
---
TIMELINE
If you thought Club Contest was a drag, introducing the Club War which runs for a whole month!
Battle phase – 10am to 10pm
Registration closes at 5am
Lineup is set at 5am the day of contest
Destroying all enemy buildings does not = win as long as the enemy can beat all your buildings too, you will have the exact same score
Win is decided by the number of points you have at the end of the contest via fighting for storage units and destroying buildings
Week 1:
Registration
Top 15 BP in Club will be automatically be registered (for defense)
Everyone else can attack
Week 2-3:
Preliminaries
Points System – TOP 8 > Finals
Win condition = Get the max points!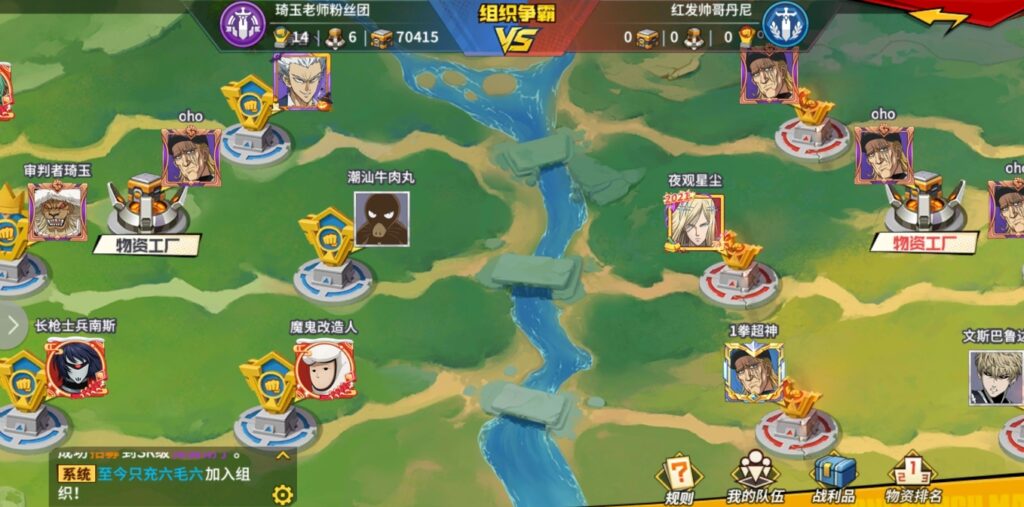 Week 4:
Finals
Top 8 Clubs fight for extra resources
If you're not involved in the top 8, you can still participate by voting lightsticks on the team you're betting on!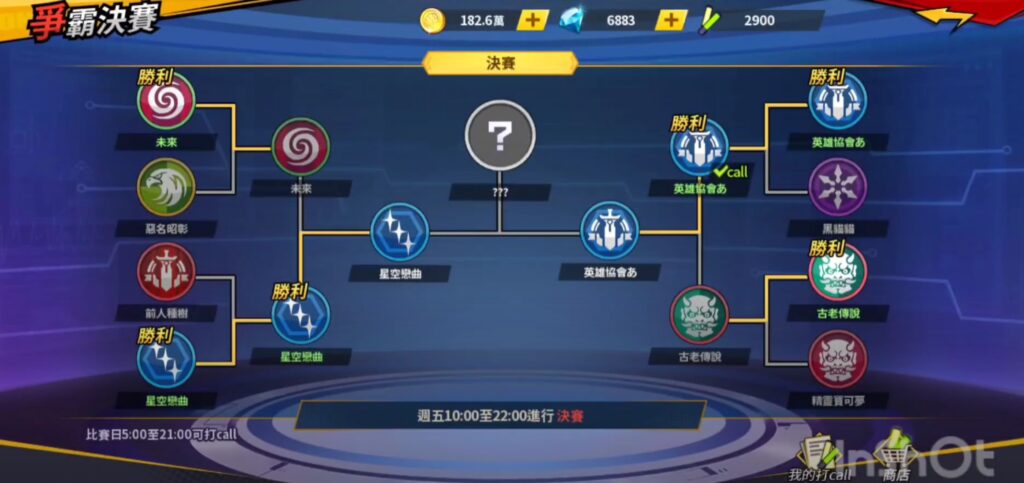 Defense Buffs

The Defending Members have unique defense buffs:
Extra energy x2 + Extra dmg free
Unyielding x2 (the best)
Tenacity
The Top 15 highest BP will automatically be allocated in order so you have to coordinate with your club and manually set BP to 'assign' the buildings. Club leader/deputy can now assign members manually.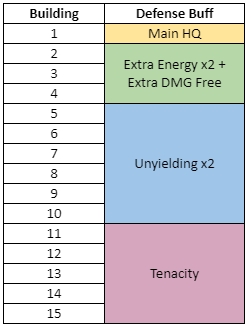 ---
REWARDS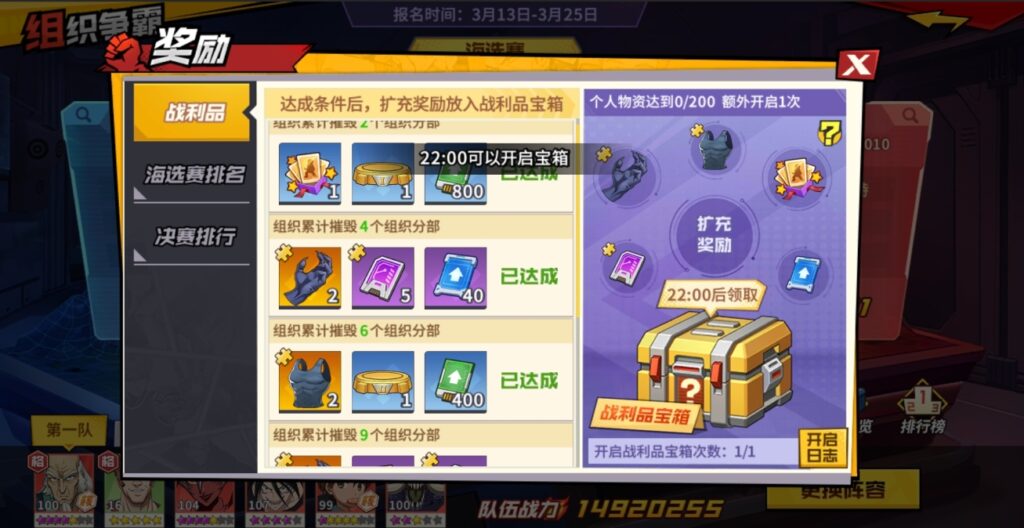 On War days (Mon, Wed, Fri), you can get individual prizes
Extra prizes for Prelims and Finals
More towers = More prizes
Get 200 points to open chest twice (can only open at 10pm onwards)
Rewards include figurine bases, buff gear materials, and most notably KS shards for VM and TTM.
Check out the video guides below for more info!
---
If you liked this article, do bookmark this site and follow our Twitter for more One Punch Man: The Strongest guides and updates like this! Join our Telegram group for faster updates!