1 – 10 Apr
TLDR
Pretty simple event with great rewards!
Clear stages in City Adventure with VIT to get Cards and Clues
Cards: Claim rewards in Travel Plan as you accumulate Cards
Clues: Used at Adventure Request – Activate 3x Boss Info to unlock Boss Challenge. Clear Boss to get Coins
Coins: Spend at Flea Market for great prizes!
Remember to do your Daily and Event quests at Adventure Booklet!
---
City Adventure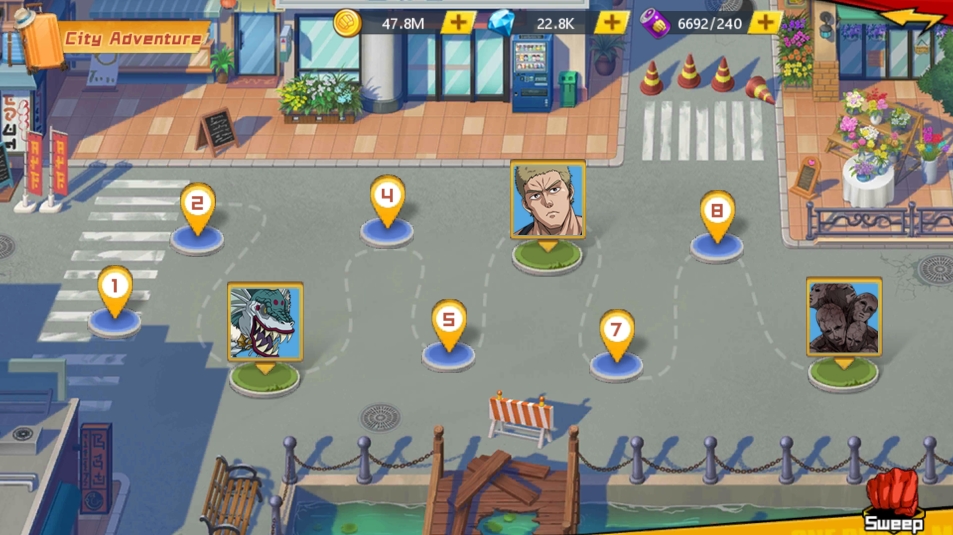 Only 9 stages here, including 3 bosses. The rewards are Cards and Clues
Normal stages cost 10 VIT, Boss stages cost 12 VIT.
You can sweep the stages after clearing it once.
Sweep normal – 3 cards, 3 clues
Sweep boss – 5+ cards, 5+ clues
Sweep boss stages but remember to also sweep according to the quests you get (eg Clear DSK 30x)
---
Flea Market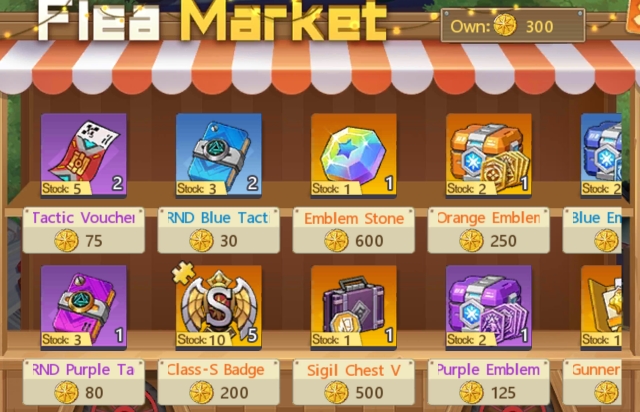 Spend your coins here which you get from the boss challenge as well as from quests. Plenty of great rewards here so get whatever you need! (The BT/BS are in the Travel Plan rewards section)
Priority List
Recommended to get!
SAC
Tactic Voucher
Orange Emblem
Reset Lock
Emblem Stone
Blue/Purple Tactic Box
Get if you can but not a must
Sigil Chest V – the reason I put this here is because it's random, so you might get a crappy sigil. If you have spare coins definitely give it a shot!
Class S1 badge
Blue Emblem
Orange gear shards
MB+ figure
---
Travel Plan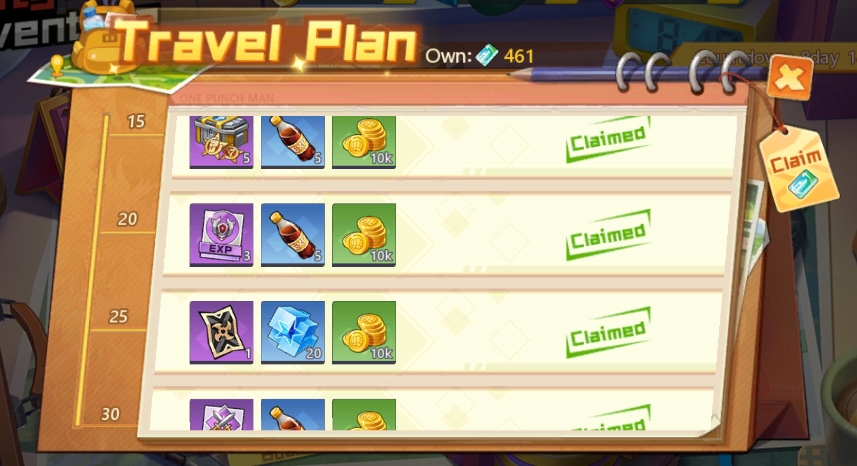 As you clear stages and get more travel cards, you just need to claim your rewards here, easy!
Notable Rewards:
25 – BS
50 – BS
100 – SAC
180 – Collector's Figurine Base
350 – Omnishard
400 – Special Training Shard x20
450 – BT
800 – Omnishard x2
900 – Special Training Shard x20
1000 – BT
1500 – Reversion Card
---
Adventure Request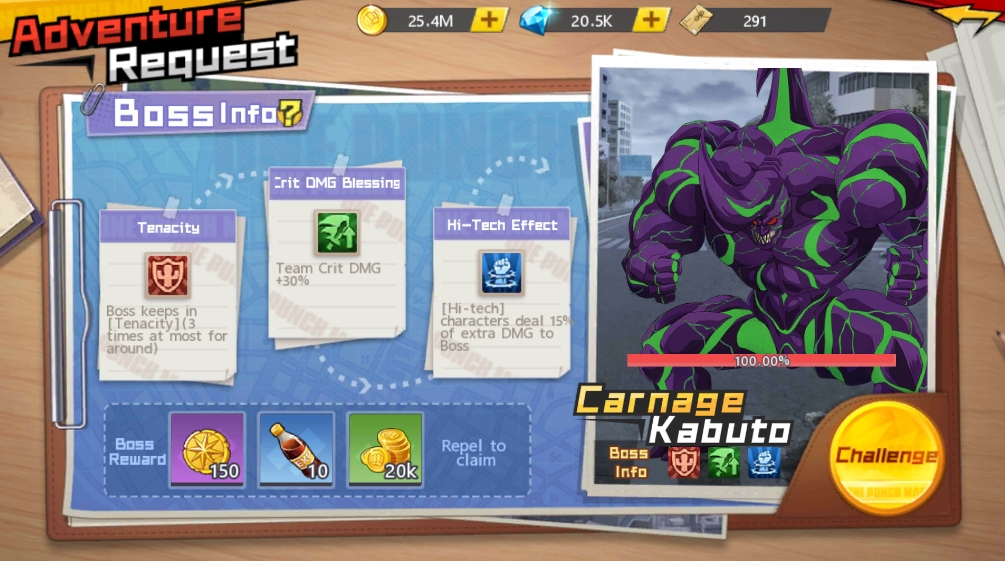 Use the clues that you get from clearing stages to activate the Boss info x3 to unlock boss challenge.
Need a total of 100 clues (20 + 30 + 50) to unlock.
Defeat the boss to get coins! Once defeated it will cycle to a new boss.
Advised to clear it only once a day so you can do the daily quest. Save up extra clues and clear all on the last day.
Line-up just use your PVB line-up.
---
Adventure Booklet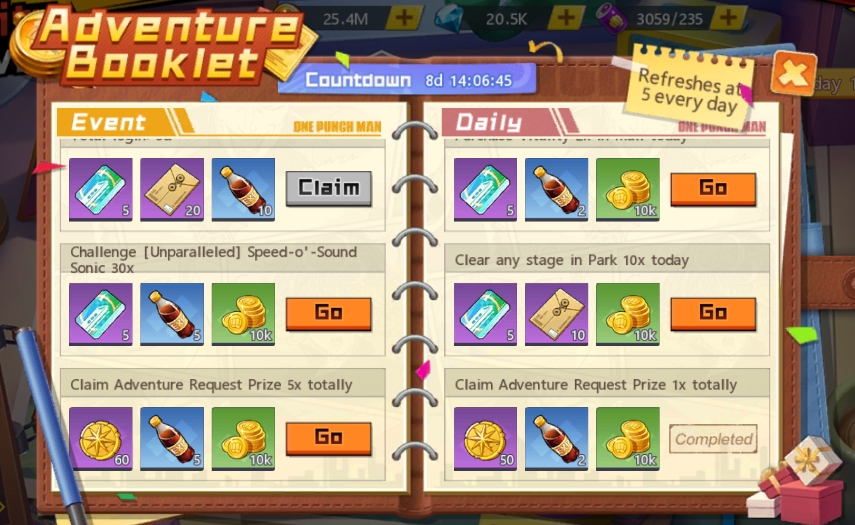 Daily quests include:
Purchase Vit x2 today
Clear any stage 10x today
Claim Adventure Request prize x1 << Remember to save up and do it once per day for quest, and clear all on last day.
Event quests include:
Daily login

Claim Adventure Request Prize X times

Challenge DSK stage 30x (I assume it will cycle to other bosses as well after completing this)
---
If you liked this article, do bookmark this site and follow our Twitter for more One Punch Man: The Strongest guides and updates like this! Join our Telegram group for faster updates!