13 – 20 (5am) Feb 2022
TLDR: Definitely aim for the Sigil Box V under Rose. If you're building Bakuzan's core lv10 and have spare gems, feel free to get the parts under Lily and Tulip.
---
WHAT TO DO?
Basically as you do stuff in the game, you'll get rewarded with flowers.
Lily – 20% chance to get when clearing main stage stages, heroic stages and boss challenges
Tulip – 50% chance to get when clearing conqueror's challenge, unnatural disaster and talent perfection
Rose – 100% chance to get when clearing extreme training
After obtaining the flowers, simply drag the flower below Amai to the purple bar at the bottom.
Notable rewards:
Brutal Soul – Gift Lily 150x
Orange gear shards – Gift Tulip 60x/80x/100x
Brutal Core – Gift Tulip 140x
Sigil Box V – Gift Rose 36x (if you do 3x ET per day for 7 days, you'll just need to buy 15 more roses = 750gems)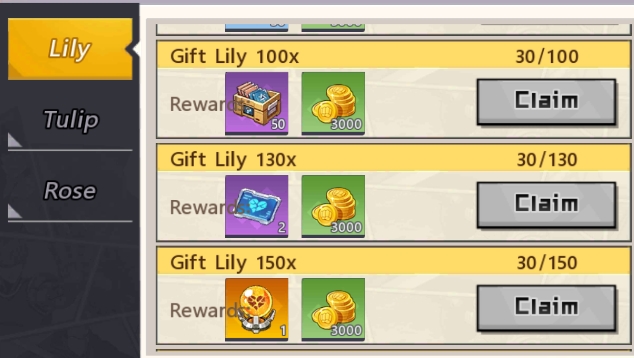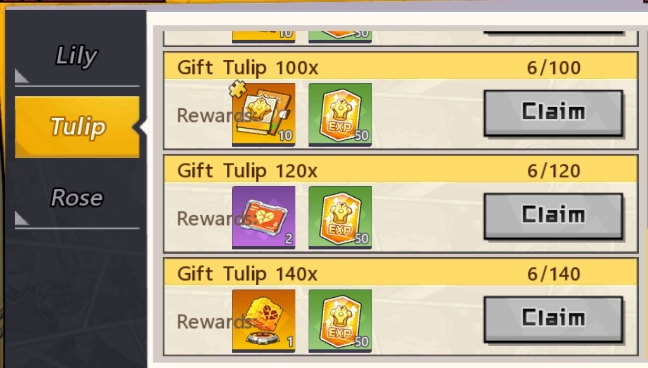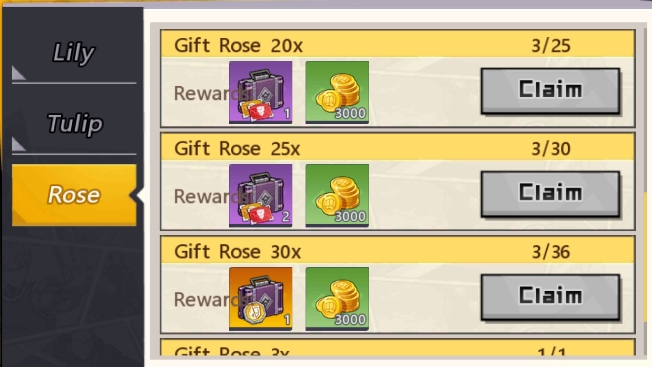 You can also simply buy them from the mall at a small gem price.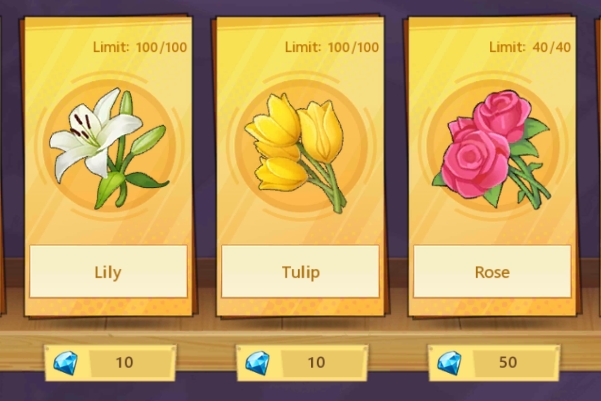 If you liked this article, do bookmark this site and follow our Twitter for more One Punch Man: The Strongest guides and updates like this! Join our Telegram group for faster updates!