1 Apr 5AM – 11 Apr 5 Am
TLDR
F2P: You can get enough beans to buy all the BT, BS and Reversion card, and still have leftovers to buy other stuff so you don't have to spend vit at all.
This is especially so if you bought the backup stick, so you need to save vit to do the stick quests. If you didn't buy the backup stick and don't mind spending more vit (you can convert some from Saitama Investigations!), then you can actually go ahead and clear the stages to exchange for more rewards.
If you're a collector then of course aim for the frame.
Total 'free' beans available: 380 (quests) + 600 (piercing eyes) = 980.
---
Campus Challenge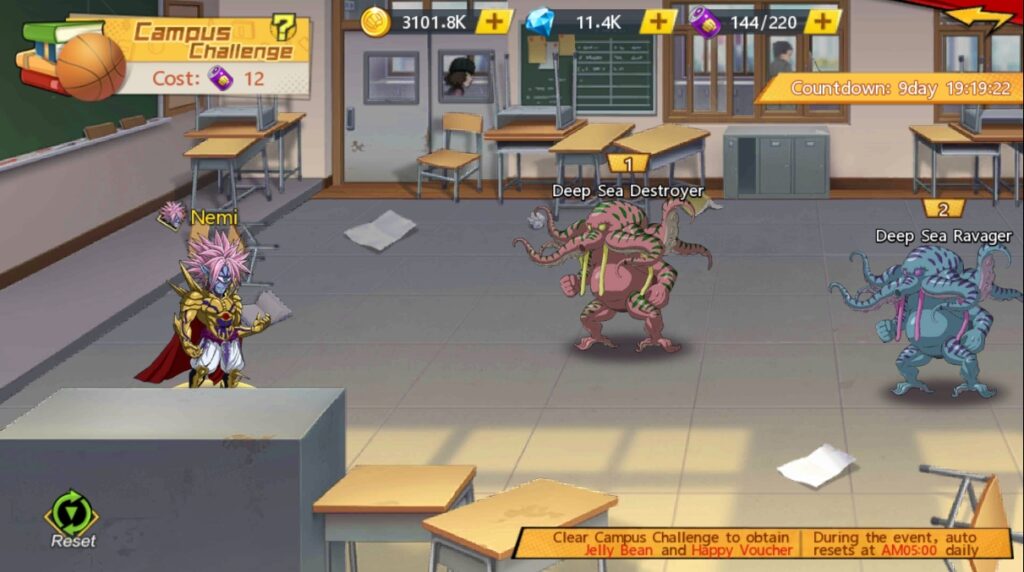 Consists of 20 stages, each stage costs 12 VIT. Not worth doing IMO.
According to Shinopm(s81), you will get 125 beans for 240 spent on this stage.
3×5 + 5×5 + 7×5 = 125
---
Prank Store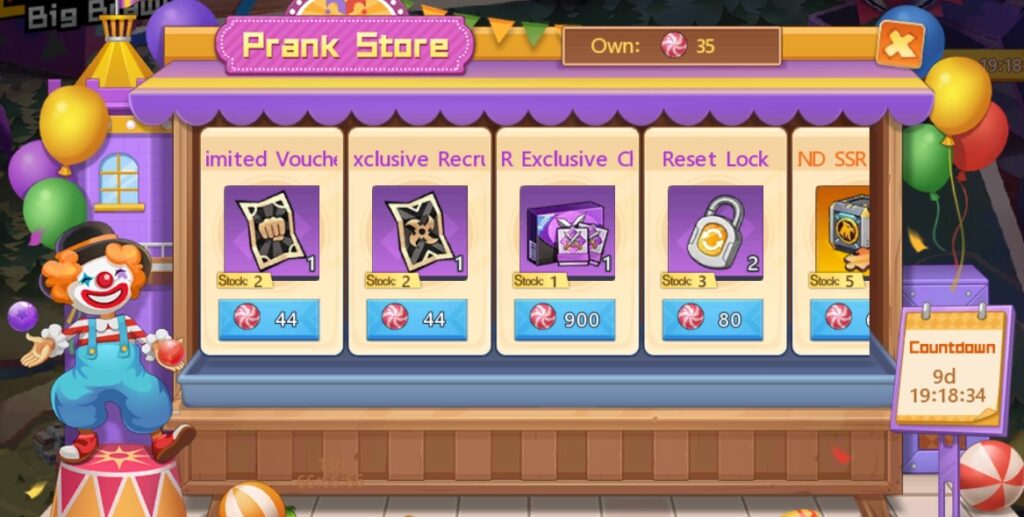 In the shop is where you spend your Jelly Beans. The rewards are actually pretty good!
The chest SR KS is for Heavy Loincloth, Bakuzan or Choze. All of which is useless so skip.
If you don't have enough vit, consider converting some from Saitama's Investigations if you have spare.
Priority List
Must get!
Not too bad but not a must
Omni chest
Reset Lock
Ascend Supply token
Parts Supply token
SUP Sigil Chest IV
DMG Sigil Chest IV
If you're a collector
Leftover/Excess currencies to use up
Battle Chips
Coins
Elite Formula Core
---
Happy Wheel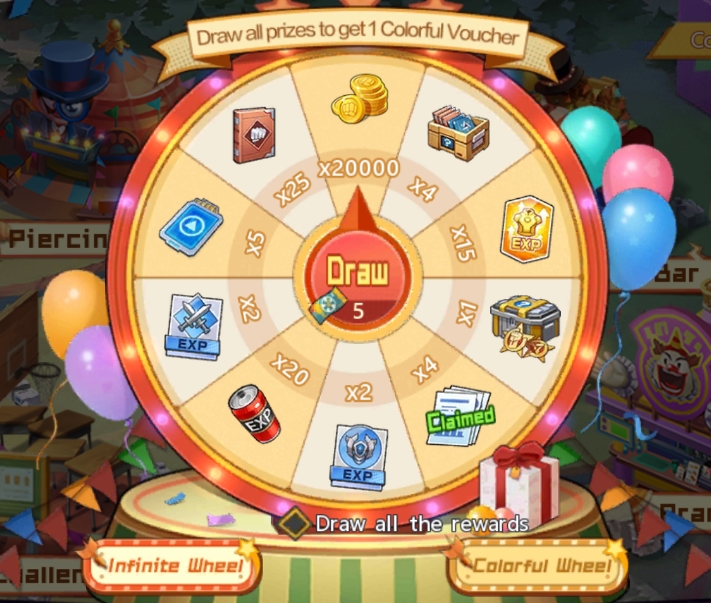 Here is where you spend your Happy Voucher.
Every 5 Vouchers give you 1 spin on the Infinite Wheel.
Once you have drawn all the prizes on the Infinite Wheel, you'll get 1 Colorful Voucher, which you can spin on the Colorful Wheel.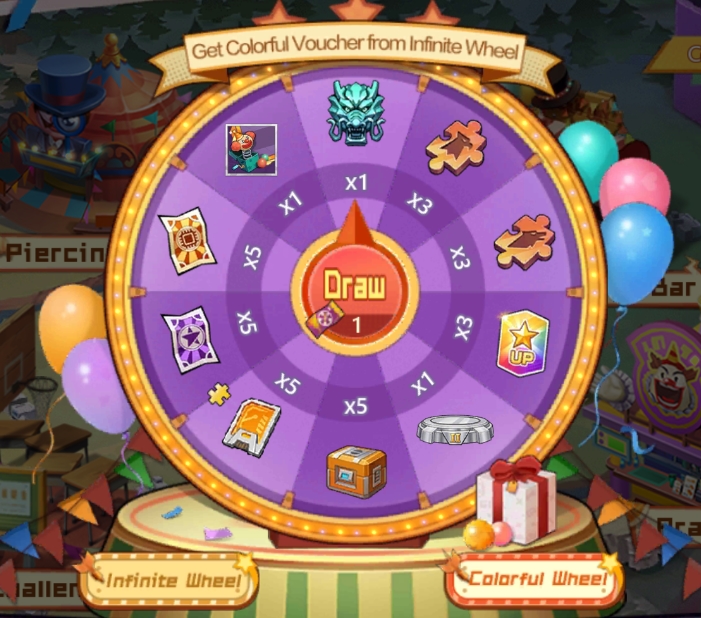 The Colorful Wheel obviously has great rewards, including a collector's item Prank Character Frame. It has a solid whole Dragon Badge, amongst other cool things!
If you can afford some vit (if you didn't buy backup stick), then go for it!
---
Piercing Eyes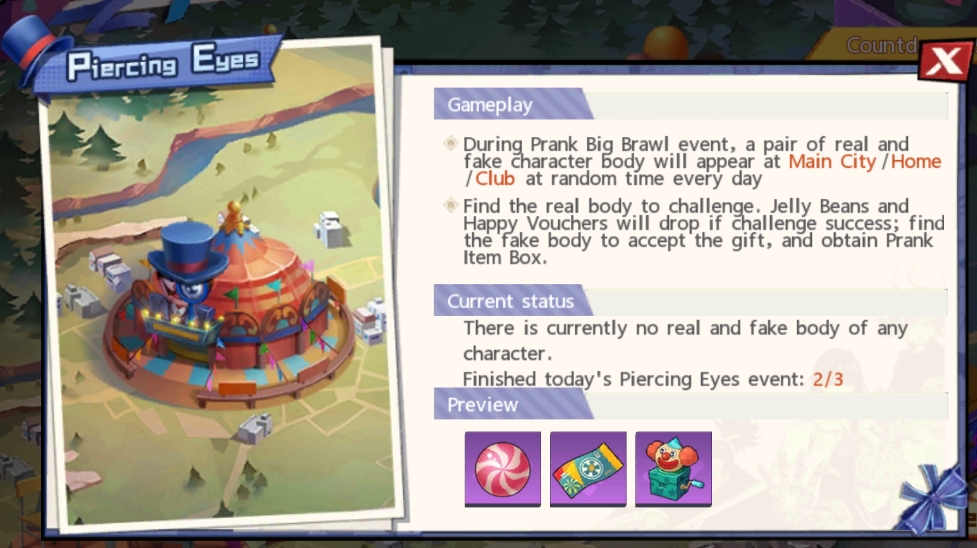 A mini event where you can find NPCs at the main city or your home. They have a chance to be 'real' where you can challenge them and win more beans/vouchers. Or if they are 'fake' then you just get a reward box. There is no way to know who is real or fake, so it's totally random and luck based, but I think you can choose not to accept the box of the fake one and keep trying to find the real body.
You can only try 3x a day, and the good thing is that it's free and doesn't cost any vit!
Each win of the real body grants you 20 beans and 5 vouchers!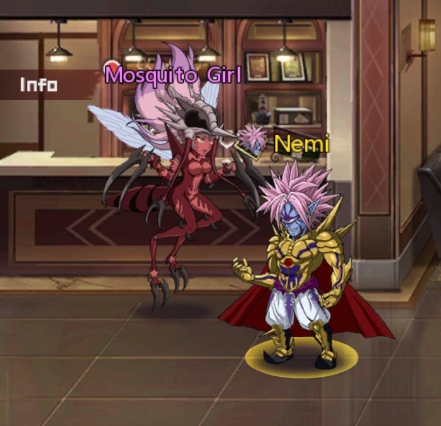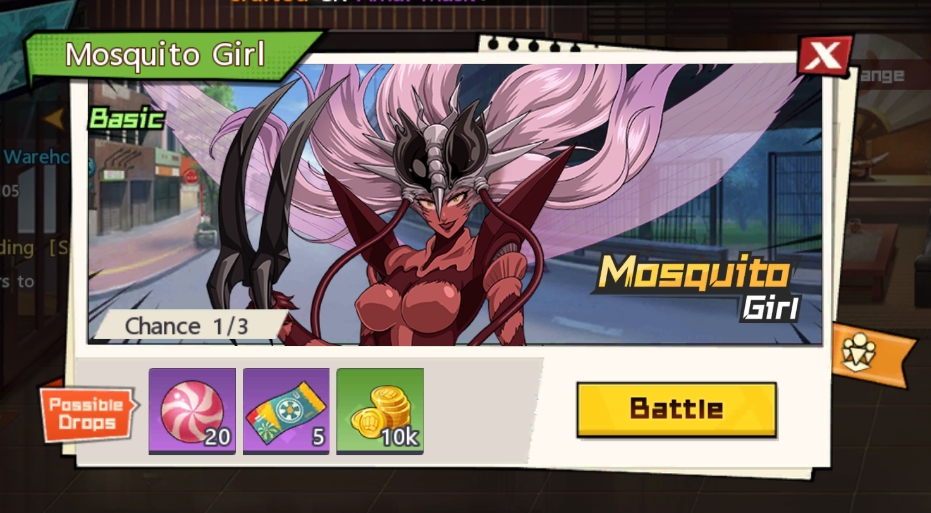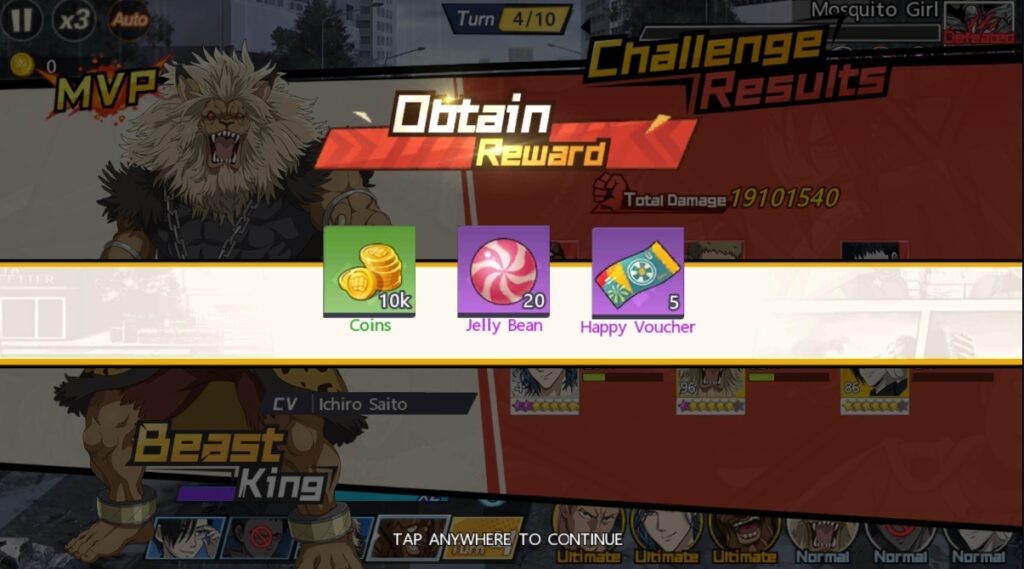 ---
Laughter Task Bar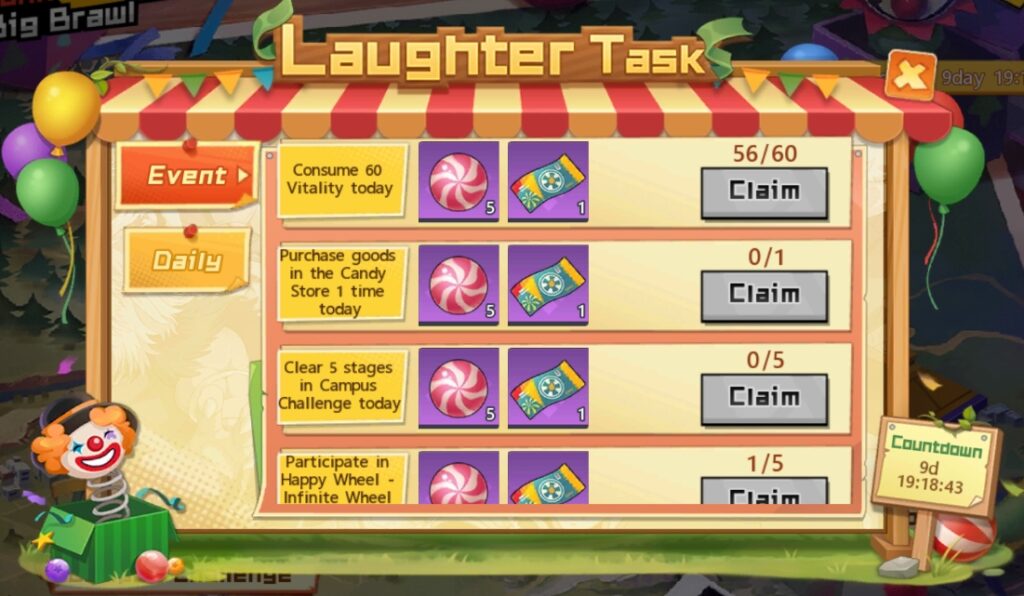 Our quests portion! This time we have a lot more quests to complete, hence giving us more rewards for free!
Daily quests include:
Reach 100 activity today
Complete unnatural disaster 3x today <<< I don't recommend doing UD, too vit intensive
Complete Club Boss Challenge 2x today
Challenge the Arena 5x today
Challenge Extreme Training 3x today
Just by doing the above (excluding UD) nets you 20 beans and 4 vouchers daily. You should be able to do those easily and for free!
Event quests include:
Consume 60 vit today
Participate in Piercing Eyes 1 time today
Daily Login
Participate in Happy Wheel 5x today << Just use those you get from Piercing Eyes, not recommended to spend vit just to spin
Clear 5 stages in Campus Challenge today << not recommended as vit intensive
Purchase goods in the candy store 1 time today << On days where you don't have enough for an expensive item (eg reversion card or sigil), just buy one battle chip for 2 beans to complete the quest, to get 5 beans and 1 voucher, meaning a +3 beans total.
Just by doing the above nets you 18-20 beans and 4 vouchers daily, and also easily and for free.
And you can get even more by challenging the 'real' bodies in the Piercing Eye event, which is 60 a day.
TOTAL FREE DAILY:
Quests – 38-40
Piercing Eyes – 60
Total Free Daily – 98-100
If we just look at the 'must-have' rewards:
BT: 44×2 = 88
BS: 44×2 = 88
Reversion Card = 200
Total = 376
Total 'free' beans available: 380 (quests) + 600 (piercing eyes) = 980
As such, we don't need to spend any vit to get the bare minimum, and we still have plenty to get other great items!
---
If you liked this article, do bookmark this site and follow our Twitter for more One Punch Man: The Strongest guides and updates like this! Join our Telegram group for faster updates!