16-26 Jun
TLDR:
Clear boss 2x daily
Sweep hard mode last boss if farming
Play the memory matching game 1x daily
Roll the dice in Island Voyage (TT Beach costume in event wheel!)
Spend currency for rewards
---
Rewards
Yearly Store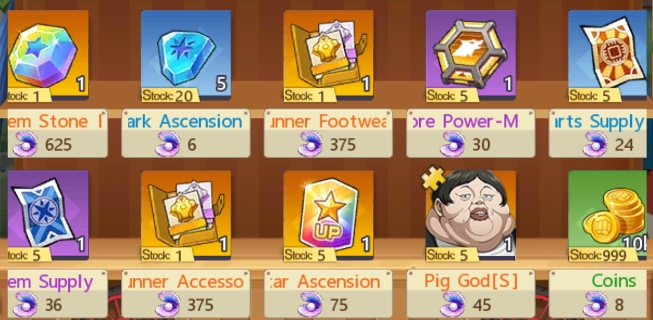 Recommended to pull:
Red Sketch fragments
Sigil Chest V
Ascend/Parts/Emblem Supply token
Refinement card
Emblem stone
SAC
---
Twilight Beach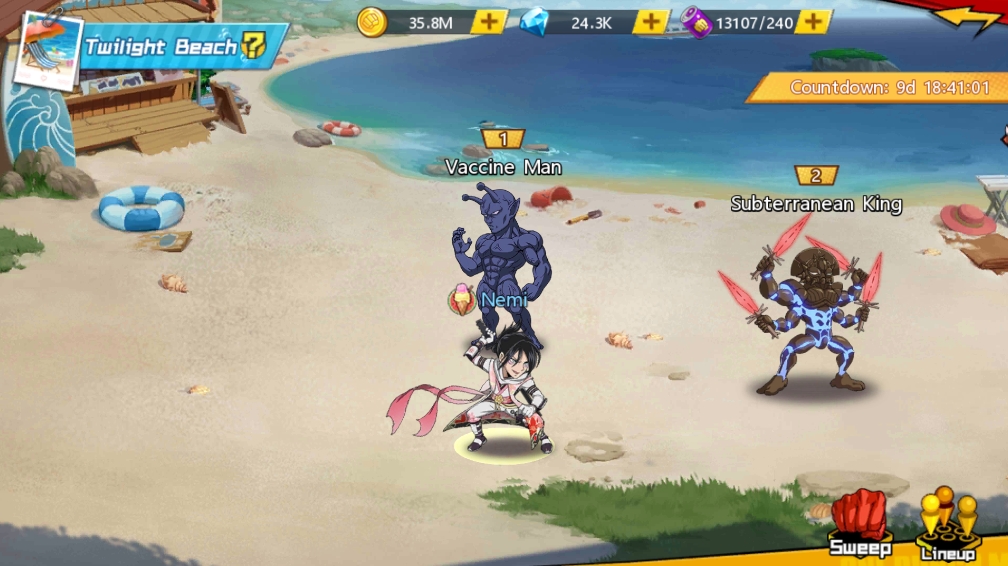 Here we have the usual "spend-vit-for-currency" battles, with normal and hard mode. Perfect clear to sweep, and always sweep the Hard mode last boss. If you're not getting perfect clear, leave it to auto and don't touch it at all (can't even toggle ult). If still can't clear, check if any of your characters are dying.
Drops conch and tasty cone.
As reference, after first clear for all stages, I got a total of 124 conchs and 24 cones.
---
Blue Challenge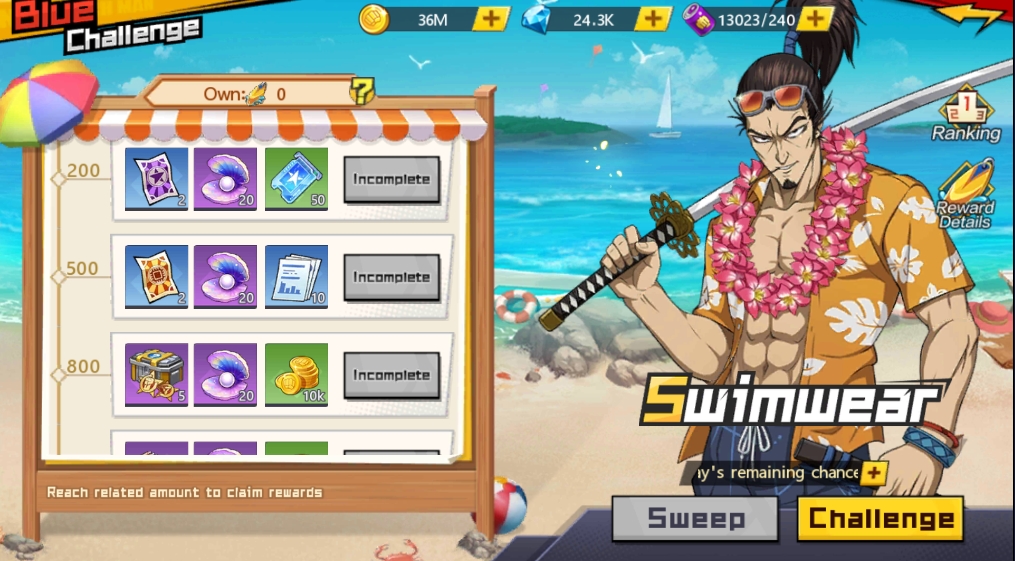 Boss fight, 2 free chances a day. It's a DPS challenge so the boss can't die, just how high your damage can go.
You only need to go over 100M dmg to get the max currency reward of 700 Party Memory badges, so quite easy to hit.
The rewards table are based on the number of memory badges you obtain. Daily you can easily get 1400 (700×2 challenges), over 10 days that's 14,000, so you will have no problem getting the last reward at 8000 points; no need to spend any gems for extra chances.
---
Memory Treasure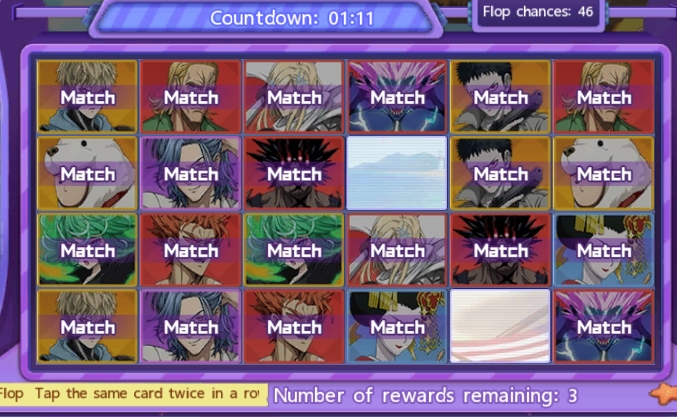 When you start the game, a timer starts and you can click on boxes to reveal units behind it. Try to remember the positions and match them all. It gets easier as you progress so focus on a few first if you're having difficulties.
You have 3 chances daily, and get tasty cone on first reward obtain.
---
Island Voyage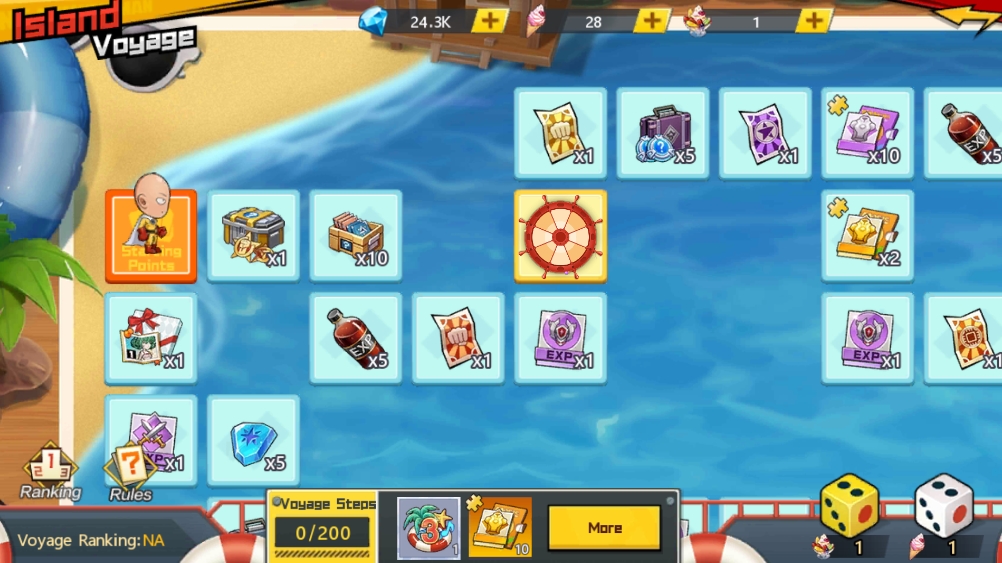 For each tasty cone you consume you can roll the dice 1x. For fruit sundae you can choose a specific number to roll. Recommended to use fruit sundae when nearing the event wheel to ensure you land on it.
At crossroads, you can choose the direction by tapping. If 'farming' the wheel, I suggest just go straight for the shortest route so we can use as little steps as possible to travel one round the most.
There is the event wheel you can enter which gives some nice rewards. Rewards are random upon entering, and you can keep entering to get all the rewards. TT Beach costume is here!
Also, the more steps you travel, you can get rewards.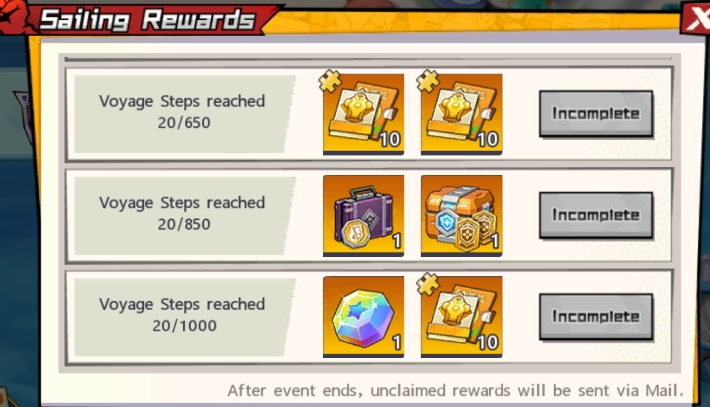 As usual, there are ranking leaderboards and rewards. Ranks lock on 22:00 on Jun 25.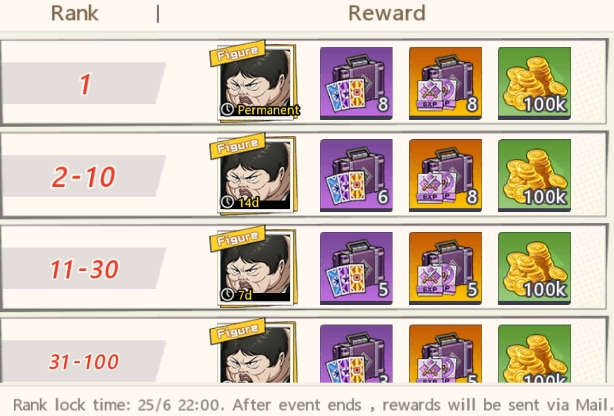 ---
Holiday Schedule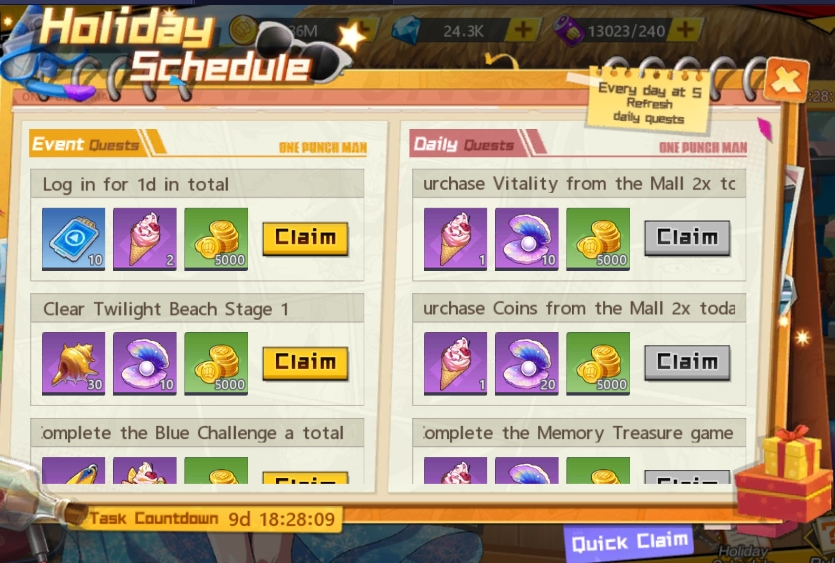 Remember to complete all your quests for extra currencies and rewards. Use Quick Claim!
For dailies –
Purchase vit 2x (from mall)
Purchase coins 2x (from mall)
Play Memory Treasure game 1x
Roll dice in Island Voyage 1x
---
If you liked this article, do bookmark this site and follow our Twitter for more One Punch Man: The Strongest guides and updates like this! Join our Telegram group for faster updates!