This new event first debut in June 2022. It's a month-long event where you can spin for SSR+KING (and future SSR+)
TLDR
Awaken Wheel 1 is enough to get the SSR+ (Wheel 2 for AWK2)
Max Draw for Wheel 1 is 100 tickets (27,000gems or 2600 funds)
Tickets will be saved and can be used again when event returns, so buy and save tickets for future SSR+ even if you don't want SSR+KING
Spin only when you have enough tickets for max draw (100)
For a SSR+KING info guide, see here.
---
HOW TO PULL?
If you remember previous event's Carnival wheel, it is similar.
There is a limit on the quantities for each item (see the number beside the middle of the wheel)
Once all the lesser rewards are claimed, you will be guaranteed to draw the core rewards (SSR+ materials)
HOWEVER you also have a very small chance to also get core rewards on each spin
If you happen to get all the core rewards (1 AWS, 1 SSR KING, 4 Evo stone) before drawing all the lesser rewards, then you will instantly get all the rest of the rewards (means the wheel is completed and you can move on to Wheel 2)
Max Draw for wheel 1 is 100 tickets (27,000gems or 2600 funds)
Max Draw for wheel 2 is 60 tickets (16,200 gems or 1560 funds)
Once Wheel 1 is completed, you can open Wheel 2. Once Wheel 2 is completed, you cannot reset it anymore (hence no chance to AWK3 at this time of writing)
Wheel 1 is just enough to get the SSR+, Wheel 2 is for AWK2
You can increase the ticket count to 3 before spinning to increase the speed of pulling. This will show 3 arrows. Sometimes you can get the same reward twice (both arrows in there), so don't worry if it looks like you only got 2 rewards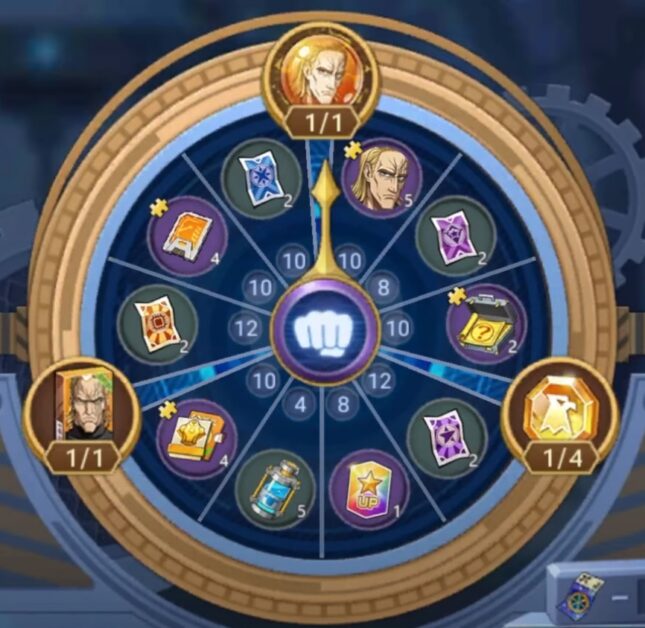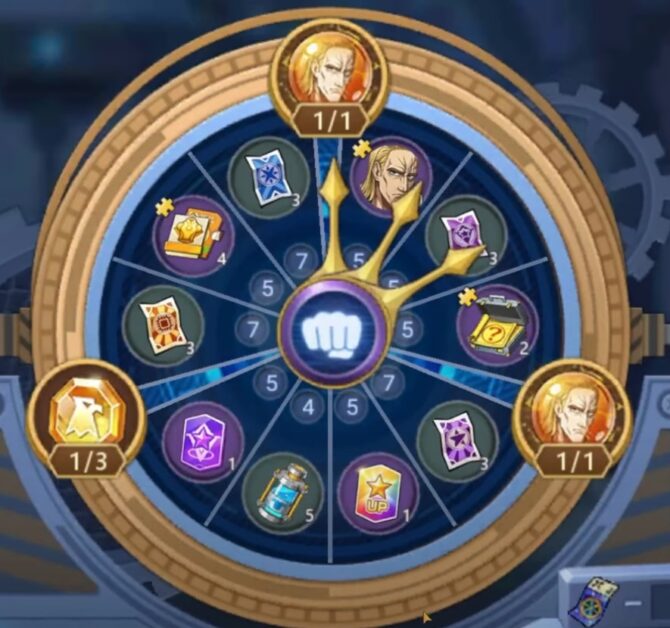 ---
HOW TO GET TICKETS
So far it looks pretty hard to get, similar to BT and BS. As of writing you can buy 7 in the mall at 270 gems each; does NOT reset daily. Also you can get it from events.
I definitely suggest to buy as much as you can with gems and save until you have enough for max-draw.
If you're rich, it seems there's no limit to buy with funds, at 26 funds each.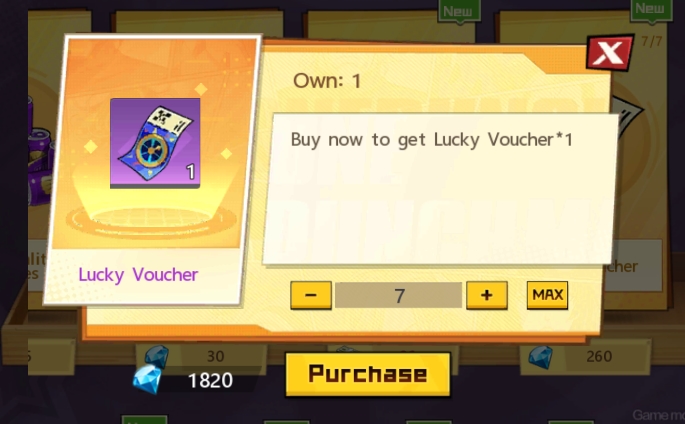 ---
If you liked this article, do bookmark this site and follow our Twitter for more One Punch Man: The Strongest guides and updates like this! Join our Telegram group for faster updates!